We  are very proud of our 
                                   NATIONAL BLUE RIBBON School of Excellence
                and State School of Character Awards!
WILL PUNXSUTAWNEY PHIL SEE HIS SHADOW? DO WE NEED 6 MORE WEEKS OF WINTER???
We are busy measuring things around the room using different tools- not rulers!! Possibly with Groundhogs??
A special "100-Day" memo will be going home outlining our activities. This will be a fun celebration!!     Exiting things planned!!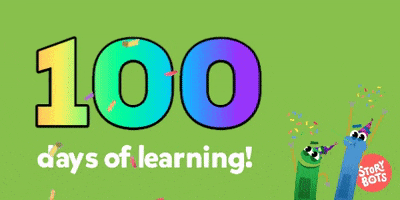 We have been counting each day in Kindergarten. (We have counted them by 1's, 2's, 5's and 10's!)
The children will make mailboxes for their Valentine's cards,
they will be stuffed with many surprises!
We will also be
learning about Abraham Lincoln and George Washington.
The class has been enjoying reading Jan Brett books.  Her books brought us stories of trolls, folktales and bible stories. If you
are interested in more adventures why not go to her web site www.janbrett.com.
Our reading skills have been improving rapidly. We will
be reading Dr. Seuss books to get ready for our "Green
Eggs and Ham Day" in March. This is a great time to
practice rhyming words with your child.
As spring is approaching our Nature Walks will begin by observing
Nature before growing season. Green sprouts are already growing
up by our Atlantic Avenue door.   
Taking care of the Earth is very important to our Kindergartners.
Let them help you take out the recycling, and prepare the yard for spring.
  Join us in the Big Backyard Bird Count and enjoy family participation the weekend of Feb.18th-21st.Go
to www.birdsource.org/gbbc for more information.
Catholic Schools Week has many exciting events planned!! At
the Carnival the children will have a great time with their Prayer
Partners… Every day has special events to make this week
special!!!